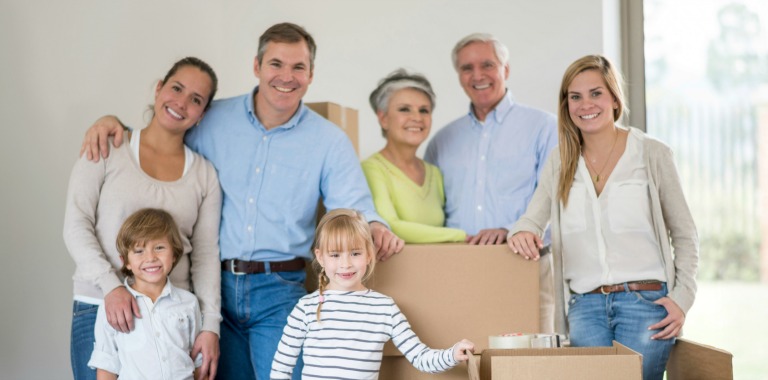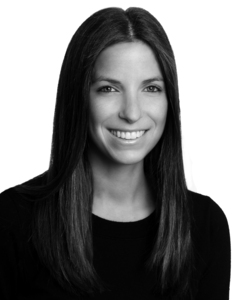 We recently sat down with Jacqueline Trotter Lotzof,  senior care industry expert and former VP of Business Development and Marketing at Freedom Home Care. She has since moved on to a professional career in the brokerage and construction industry, and we had the opportunity to speak to her about her expertise, her passions, and how she can educate consumers senior living made easy.
How do you focus on helping seniors with your brokerage / remodeling services?
While working with seniors for 6 years and spending a significant amount of time in their homes, I gained a very good understanding of what is considered "senior safe." Respecting independence is key when working with seniors. I am familiar with the home modifications that can improve safety for seniors, such as grab bars, rugs, shiny floors, stairs, etc.
I have developed a very good sense of the type of living space a senior may be more comfortable in– whether it is a home, condominium, independent or assisted living facility. I can provide knowledgeable recommendations for the type of home and care that is most necessary for each client to remain as active and independent as possible.
Can you talk about your background in the senior care industry, and how you use that experience in your current role?
I was the VP of Business Development and marketing with Freedom Home Care for 6 years. I enjoyed my time immensely at FHC because it is an extremely rewarding company to work for. I am now able to utilize the skills I gained while working with clients and referrals at Freedom in my current role in the real estate industry. Most people I meet in a given day know several realtors, so being organized and following up with my network in an authentic way is extremely important.
What is the best advice you can give to seniors and their families facing a housing transition?
It's best to work with an agent who knows the senior living market, because the numerous options can be overwhelming. On the sale side, an agent needs to be extremely patient. Agents must understand that they are a key resource for the seller when it comes to clearing out and packing up their home. Often, it can be an emotional time for seniors when selling their home, since it's a place where they may have spent the majority of their adult life, perhaps raising their family.
In regards to buying or renting a new home, there are so many different types of places a senior can live, from independent, assisted, or skilled nursing facilities, or a Continuing Care Retirement Community (CCRC). A real estate broker specializing in senior living must be aware of the options, and the differences between each type of facility.  This way, they can knowledgeably advise a buyer who is facing a major decision on where to spend the rest of their life.
What common challenges do you see seniors and their families facing today in terms of housing decisions / transitions and how do your services aim to help with those challenges?
Many seniors that I work with do not live in an environment that is safe for them. Depending on one's financial situation, it may or may not be worth doing a significant home renovation for one to "age in place." My goal is to work through the pros and cons with my senior clients to determine what modifications are absolutely necessary for them to remain living in their current home. If modifications are not feasible, we need to start discussing a possible home sale or rental scenario and determine the next step. Working with seniors is also challenging for all parties involved because often, they are moving due to health concerns or personal family matters. It's my job to make the transition run more smoothly for everyone.
In your experience, how does Freedom Home Care help with these challenges?  
Freedom Home Care provides the best caregivers in the industry to assist their clients during these major life transitions. FHC's staff can help clients pack up and clean out their house for a big move, while making sure their client is safe and cared for. which is their #1 responsibility.
What led you into the brokerage/ remodeling industry, and what do you like most about the field?
Growing up, my father was a builder, so I have always been in the industry. I have now been a licensed broker for 10 years. I initially started out with The Alter Group/Entrust Realty Advisors doing investment sales for commercial, office and industrial buildings.  I also gained experience on the renovation side with my own home, and homes of my family members. I love that I am able to explore my creative side after working so many years in mostly financial roles (which helps immensely as a broker/developer). I especially enjoy meeting with many people on a daily basis knowing that we all share one thing in common– the desire to live in an apartment or home that feels like it was meant for them and their family, no matter the location or size.
What are some your goals for the future?
As a broker and a developer, I have a few goals that ultimately work hand in hand. On the brokerage side, with @properties, I am looking to grow my team and continue to assist clients to buy and sell their homes in the Chicago and North Shore markets.  As President of JTL Brokerage & Construction, my goal is to continue developing my team of subcontractors as well as my relationships with architects and interior designers. Since my father was a builder for 25 years, the subcontractors who worked for him watched me grow up. It's fun for me to work with the same contractors now. Because these individuals have worked within my family for so long, it shows our clients just how dedicated they are to their skill and profession. I believe I have the best trades in the industry!
Can you discuss your proudest moments in your career, or some of your biggest achievements?
My proudest moment was when I decided to go back to work after being a stay at home mom for a year and officially starting my business, JTL Brokerage & Construction. After being raised by a working mother my entire life (who is the President of Freedom Home Care) I always knew I would follow in her footsteps; I just wasn't sure when that time would come for me. When I was in the midst of renovating my family's third home, I realized that my true passion was real estate. If I was ever going to start my company it was now. So my goal at the time was to finish up construction, apply for a career at @properties, the #1 real estate brokerage in Illinois, and launch JTL Brokerage & Construction.
Although it wasn't as easy and seamless as I had hoped for, I made it happen and am very proud of that. Having balance as a working mom while caring for my 2 year old son is important to me. I enjoy having the ability to take him to his daily classes and playdates, and I will continue to make sure that no matter how busy I get, I continue to do this for him and our growing family.
What's the best advice you've received in your career?
My mother always encouraged me to be my most authentic self and because of that, I have been able to transform my weekend hobby into a professional career. I have always LOVED homes; from historic homes to new construction. I spend a significant part of my day (and often night) pulling ideas from architectural magazines and home blogs as inspiration for my clients' projects.
Just last week, I read a quote that will always stick with me: "Do what you would do if you were not getting paid, then find a way to get paid for it. Not easy, I know. But if you can figure out a way to make this happen for yourself, your life will be magic" — Yifat Oren.
Where can we find you on the web?
I am in the midst of developing my personal website, www.jacquelinelotzof.com. In the meantime, I have a created a Facebook business page to direct my followers until my site is launched. My business page is a collection of all things real estate, with a sprinkle of content about fashion and what's happening around the Chicagoland area. I have always enjoyed being a resource to friends and family on topics such as new restaurants, trendy boutiques, the best marble and granite designs for your new kitchen, and advice on pricing your home and finding the best areas to move into.
I also feature my current home listings, open houses, as well as before and after photos of my clients' projects. It's fun and liberating! Please follow my page here: facebook.com/jacqueline.lotzof and LIKE it to receive weekly updates. I promise to not disappoint.
When it comes to real estate, my personal and professional lives really do overlap. If you are in need of a home sale consultation, help with a purchase strategy, or home renovation/new construction project please do not hesitate to call.
Jacqueline Trotter Lotzof
@properties
JTL Brokerage & Construction
jlotzof@jlotzof.com
847-917-8220
facebook.com/jacqueline.lotzof