We are excited to share with you our October heroes of the month at Freedom Home Care! These employees show great dedication and do outstanding work for our company and your loved ones.
Celebrating 20 years with us at Freedom Home Care, we would like to introduce our first October hero of the month Krystyna Nowosielski.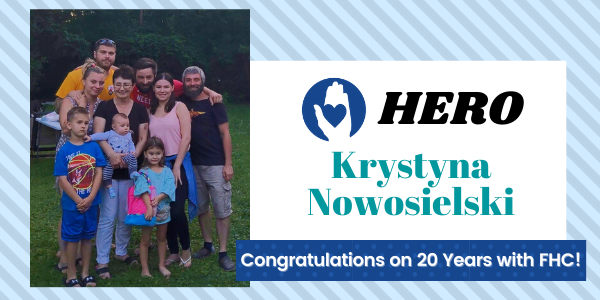 We would like to congratulate Krystyna on 20 years of providing your loved ones with the best care and compassion. Krystyna is our longest employee at Freedom Home Care and we appreciate all that she has done for us over the past 20 years.
Your hard work, dedication and compassion do not go unnoticed Krystyna!
"I love my job, it's that plain and simple! I can't believe it's been 20 years," says Krystyna Nowosielski, mother of three and grandmother of three with fourth on the way. "I've come a long way from my early days at Freedom Home Care when I was juggling work with three teenagers. Now I am a grandmother and Freedom is a part of my family. I love to take care of people and help my clients' families. As long as there are people to help I plan on staying with Freedom until I retire."
– Krystyna Nowosielski on being this month's hero
We would like to introduce our next hero of the month, Queeneth Eqwu, RN!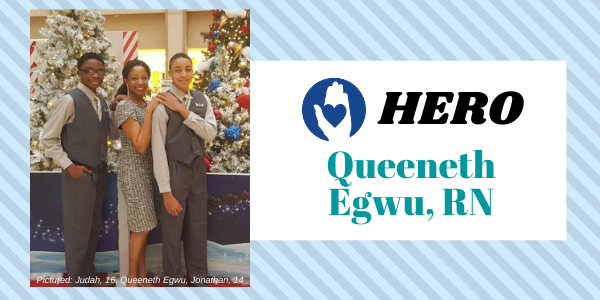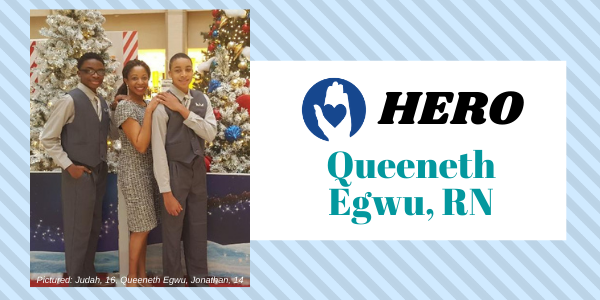 Queeneth shows excellent compassion when caring for your loved ones and we are grateful and proud to have her working with Freedom Home Care.
We appreciate all that you do for us and your clients Queeneth!
"I am so honored to receive such a prestigious award after only a year with my career at Freedom Home Care", says Queeneth Egwu, mother of two boys, who after having her own babies, realized she wanted to be a nurse to help others, as her nurses helped during her children's delivery. "I wanted to grow with my nursing ability and Freedom gave me the flexibility to continue my education and become a nurse practitioner while going to school and working at the same time. Now they are a blessing as I am able to balance my work and life schedule. When I started my journey of nursing I never looked back. I just love working and helping people. When I can put a smile on my patients faces, it makes my job so rewarding and fulfills my day."
-Queeneth Egwu on being this month's hero