April's almost over but first you need to meet our heroes for this month! Each month we choose employees that have stood out to us and have gone above and beyond their duties at Freedom Home Care. The two heroes this month are Nariah Curry and Marcia Crutcher. Both of these mothers treat their patients like family and that is just one of the many reasons they were chosen as this month's heroes. Learn more about them below.
Meet Nariah Curry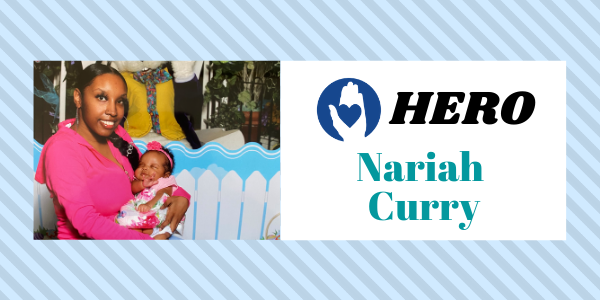 We are so excited to have Nariah Curry as the Hero of the Month. Nariah always has a passion for helping others. In 2013, Nariah helped care for her sick grandma. Nariah always told her grandma she would take care of her when she got older and no longer could do things for herself.
After losing her grandma she wanted to get into helping the elderly and disabled. Nariah looks at everyone as if they were her own grandparents. Nariah has been a caregiver since 2016. She started her career path in an Intellectual Disability Facility. She then joined Freedom Home Care in 2018. She would describe herself as caring, loving, and outgoing. She is attentive and goes above and beyond to make her clients comfortable. Her client's families speak very highly of her.
"Nariah Curry is an absolute gem. Nariah became a true friend and companion as well as helping my wife physically. I had genuinely worried that my wife was slipping into memory loss. Within a week, Nariah brought by wife back to her old self. Nariah helped my wife have "face time" with our daughter and "skype" with me. What a joy to see my wife as beautiful as ever. I have not seen her since the COVID pandemic began. My worries melted away as Nariah became like a family member to both of us. Nariah was just on maternity leave. When she had her daughter, my wife said to me 'I have another grandchild.'"
-Freedom Home Care Client
Meet Marcia Crutcher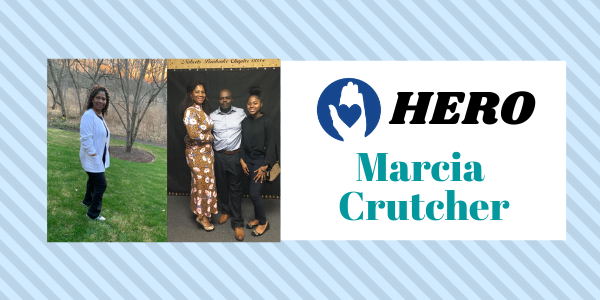 We are so happy to recognize Marcia Crutcher as nurse of the month. Marcia is originally from Jamaica. She moved to New York City when she was 14 years old. She moved to Chicago when she was 21 years old. In Jamaica the elderly were taken care of by their family, and she took care of her grandma. She loved the way it made her feel to help someone in need. She enjoys working with the elderly to create a bond. She said the rapport with them just goes together seamlessly for her.
She went to Truman College at 25 years old and got her CNA certificate. She then worked in Skilled Nursing facilities and joined Freedom Home care in 2011. After a few years of caregiving, she and a good friend decided they wanted to go back to school to become nurses. She worked full time at Freedom Home Care while she completed her studies in nursing. It took 6 ½ years to do the prerequisites and nursing school. What a great accomplishment! She loves her job and is so happy to provide wellness to others.
She has been married for 26 years and has 4 beautiful children. She loves to spend time with her family when she is not helping people. Marcia is such a great asset to have at Freedom Home Care.
Marcia has been with Freedom Home Care for 10 years. She started with Freedom Home Care as a caregiver and then she went back to school to get her nursing degree. She is caring, compassionate, dedicated and loves to help people. We are so honored to have her on our team!
-Freedom Home Care Staff
Your Family Is Our Family
Here at Freedom Home Care our employees treat their patients as if they were their own family. They go above and beyond to give their patients everything they need and more. Visit us today to check out our in-home care services along with personalized elder care, Alzheimer's care and more. Need medical staffing service? We have that as well. Learn more today by visiting our website.