May is National Nurses Month! It is time to celebrate the heroes who work hard every day to keep your loved ones healthy and happy. Each month we choose employees that have stood out to us and have gone above and beyond their duties at Freedom Home Care. This month we would like to recognize Omoye and Maria, two nurses here at Freedom Home Care. Learn all about our May Heroes of the Month below!
Meet Omoye Ohiku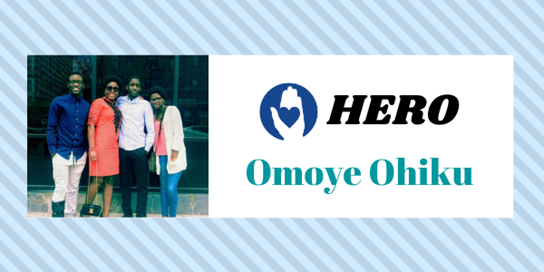 Omoye Ohiku had been a CNA with Freedom for 2 years. She is originally from Nigeria and came to the United States about 16 years ago with her three little kids in search of a better life. Omoye has a bachelor's degree in Philosophy from Nigeria and also studied fashion design at the Art Institute in Chicago.
Omoye realized that she absolutely loved taking care of the elderly and it was her passion. After this discovery, she followed this gift in caring for the elderly on a regular basis. Omoye has just completed and received her diploma in Sterile Processing and Flexible Endoscope. This is a career she will pursue soon but she will still continue to take care of the elderly. Overall, she is grateful for the opportunity to serve Freedom Home Care clients. She loves working at Freedom Home Care most because they truly respect the staff.
A Freedom family nominated Omoye because they were so grateful for her kind and compassionate nature. They hired Freedom to care for their mom who was on hospice. They were at peace and so grateful for her being there to care for their mother during her last days. She brought a sense of calm and comfort that was needed.
---
Meet Maria Mastro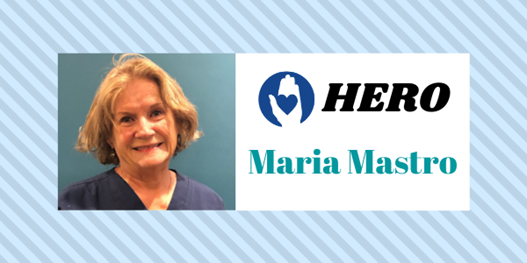 Maria Mastro, RN knew she wanted to be a nurse at an incredibly young age. Growing up she had a neighbor she always admired. She would see her in her crisp white uniform with a big smile on her face as she would go off to help people. Maria said to herself at a young age that when she grew up, she wanted to be like her.
Maria went on to school to be a nurse and has been caring for people for 50 years. She started her career in hospital as an ICU nurse and did telemetry hospital nursing at one point.
She is married and has 4 grown children and 8 grandkids. When she had her children, she started to work for an agency to create a more flexible schedule to be with her family. When working for an agency they started placing her with inpatient hospice unit. She really enjoys this type of nursing. She wants to be a comfort for someone in their last stages of their life to make sure they are not alone, and they are not in pain. It brings her so much comfort. When Maria is not caring for people, she is with her husband, 4 kids and 8 grandkids who luckily all live nearby. She was so touched that her hard work is being recognized and loves working for Freedom Home Care.
"Freedom Home Care loves having Maria on their team. Working with hospice patients takes a special personality. She is exactly what clients need at the end of their life and we are grateful to have her."
–Freedom Home Care Staff
Thank You!
We appreciate all the hard work that our Freedom Home Care staff does for their clients each day. Freedom Home Care staff treats their clients like they are family. They go above and beyond in giving their patients quality care. Thank you Maria and Omoye for all that you do!
Visit Freedom Home Care today to learn more about our personalized elder care, certified caregivers, Alzheimer's care and in-home care services. We are here to help and happy to do so.