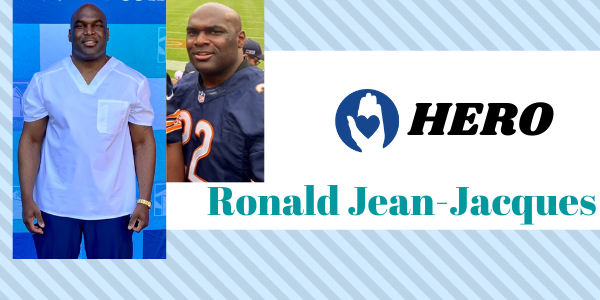 In a short time Ronald Jean-Jacques has shown how incredible his skills are to help others. He just completed his Registered Nursing License this past summer. Prior to earning his RN license, he worked in the home health care capacity as a Licensed Practical Nurse since 2015. His passions and specialties are working with Spinal Cord injury and Trachea patients. Before he pursued a career in healthcare his concentration was in Government Administration. He has a Master's in Public Administration from DePaul University and a Bachelors in Political Science, from The University of Illinois in Champaign, Urbana. He is excited to be a part of the Freedom Home Care & Medical Staffing team and he is looking forward to continuing to contribute and learn. He is honored to be nominated and happy about the award and recognition that the Freedom organization offers to their employees. He is the proud uncle of two nieces, an older brother to two younger siblings, son, and a huge Bears fan.
Freedom Home Care knows that Ronald has a strong sense of enthusiasm to learn and perform exceptional skills for our clients. We are so happy to have him as an employee.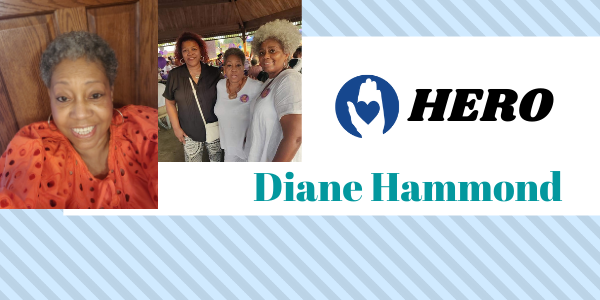 Diane Hammond is originally from Detroit, Michigan. She was born into a loving and wonderful family of ten kids. She has seven sisters and two brothers. Diane is number 7 out of 10 kids. Since Diane was young she had a passion for helping the elderly. This was easily recognized by all when they watched her engage with elderly. Her mom was often get asked by fellow church members where the little nurse of hers was. Having people see her love for helping people warmed Diane's heart! As the years went on Diane and her sister took care of their mom when she was sick and her mom always complimented what a good caretaker she was. Diane was married but sadly lost her husband in 2015. Diane needed some personal time to deal with this situation. In 2018, she decided that she wanted to revisit helping others because it always made her feel good and she enjoyed it. It was a gift to share. Diane has been in the caretaking business for over 45 years and has her CNA license. She has truly enjoyed working for Freedom Home Care and helping all the clients that she has taken care of.
Freedom Home Care is so happy to have Diane on their team. She has such a cheerful presence, a smile on her face and skip to her step. We love her positive energy.