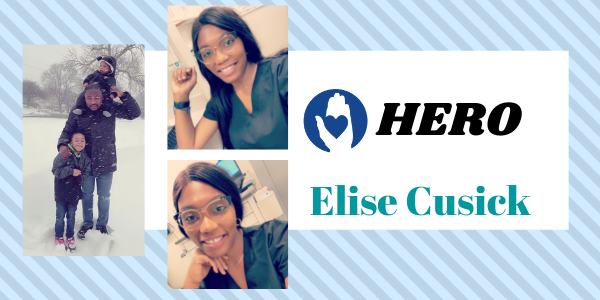 Elise Cusick, RN is honored to receive the nurse of the month nomination. Elise just recently received her RN degree. She has been a LPN for two years and is so excited that she just completed her RN degree. Elise says being a nurse is her superpower! Elise truly believes it was her calling in life. She remembers being a caregiver and always wanting to know more about her patient's condition and always having the desire to help them on a more clinical level. She ended up being blessed enough to marry a nurse. Her husband is the reason she works for Freedom Home Care & Medical Staffing. She remembers her husband telling her how understanding & caring everyone in the office was. It made her want to join the team. She has not regretted her decision to leave her full-time job for Freedom Health Care. She has gained skills working for Freedom Home Care that she can use in her everyday nursing career. She is so grateful for this knowledge! Elise is married and has two amazing sons that are 1 and 7 years old! In her free time she loves to spend time with her family!
Our Nursing Supervisor was so impressed with the way Elise handled one of our clients. She was hired to help manage an anxious client medication management. Elise was calm and organized and she helped the client feel reassured and confident in her medication regimen. Her calm presence and the way she dealt with the client was exceptional.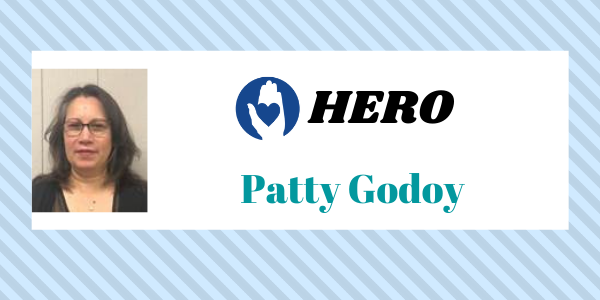 Silvia "Patty" Godoy was so touched to be nominated as the caregiver of the month. She started out as a babysitter 35 years ago. As the years went on the family asked her to watch their elderly parents and their kids at the same time. It was a multi-generational job. She absolutely fell in love with the elderly. She believes elderly deserve to be treated with respect and kindness. She loves the bond with them and learning about all the experiences her clients have been through. If you have a chance meet to Patty you can see the sparkle in her eyes. She is originally from Guatemala. She has 3 wonderful children and 4 amazing grandchildren. Unfortunately, not all of her children and grandkids are in the USA. She loves to go visit and is planning on seeing them over the holidays in Guatemala this year.
Julie Fohrman, MA, MAG, GCM Gerontologist at North Shore Geriatric Care Management nominated Patty for caregiver of the month. "It is my pleasure and honor to nominate Patty for caregiver of the month. She comes to work with a smile on her face and with a huge heart. She is dedicated, compassionate and devoted to her clients and their care. She goes above and beyond the call of duty to ensure their safety and well-being. She is truly a professional and she loves what she does and it shows! We should all have a Patty when we get older."