The results are in, here are our Heroes for December! When looking at our staff at Freedom Home Care it is always hard to narrow it down to just two heroes of the month. This month we want to talk about Stephanie and Larry! Learn more below:
Estefania " Stephanie" Amador- CNA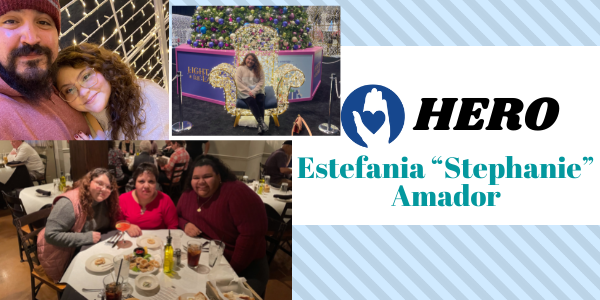 Stefanie knew she always had a calling for helping other people. It all began at a young age when her mom worked at a hospital as a CNA. She loved observing how her mom had a passion for helping others. Later on in life her older brother got his CNA certificate. Her brother started working at a nursing home and a hospital. Stefanie naturally began to follow her family's footstep in caring for others. She got her CNA certificate from Harper College when she was a senior year in high school. In the beginning she worked at a nursing home and was doing private duty caregiving for her sweet neighbor. Her neighbor was in her 70s and she helped her with groceries, driving her to doctor appointments and did her laundry. Three and half years ago, she applied to Freedom Home Care. She is so grateful for all the incredible people she has met since joining their team. Stefanie said that caregiving starts from the heart. She feels full making an actual impact and difference in somebody's life. My dream and goal is to go back to school to become a nurse or X-ray technician. The nurses she has met have inspired her to want to go back to school. She admires their work and dedication to their clients. Stefanie's boyfriend named Eduardo of 4 years has also been her biggest motivation to want to go back to school. He believes she can make an even bigger impact as a health care professional. She grew up in Illinois and has lived in Wheeling for 12 years. Her family is small but united: her mom, her sister, her brother, and her boyfriend. She loves waking up every day knowing she makes a difference in someone life. She hopes to learn more through her journey of caregiving to become the best of the best!
A Statement About Stephanie:
"I would like to acknowledge one of your amazing caregivers, Stephanie Amador. She always wanted to learn better ways to care for my client. She was diligent in following through with the exercises and training every day. It is because of her efforts that my client was able to stand and transfer so much better than when I first started seeing her. On top of it all, her compassionate approach, empathetic communication skills, and good energy has made a huge difference in Susan's life. She is truly a star!"
Rhonda Guzman MA, OTR/L, CVW, CDP
Dementia Care Consultant & Advocate
Meet Hilario "Larry" Alindogan- Caregiver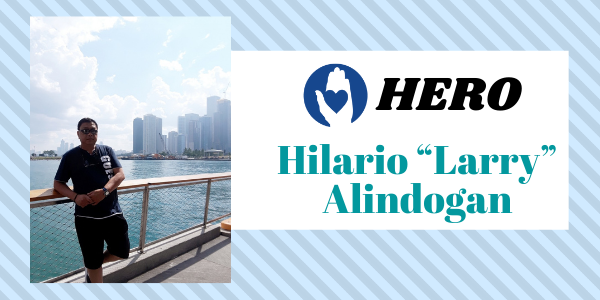 We are so excited to have Hilario Alindogan "Larry" be nominated as caregiver of the month. Larry came to America from the Philippines in 1993. He has always had a passion of caring for people. At a very young age Larry sadly lost his mom. She was only 33 years old. This was a hard situation to overcome but his grandma stepped in and took care of him. She was such a great role model to him. As time went on his grandma aged and she needed his help. Larry loved the way it made him feel to help an elderly loved one. He also came from a family involved in medicine. His father and brother are doctors and his sister is a nurse. He naturally wanted to help people too. He started to be a caregiver as a profession in 2008. He takes his job seriously and is always prompt and responsible. Larry has one son who is studying to be a nurse in Maryland. His son is close to completing his degree and Larry is so proud of him. Larry currently lives with his sister and helps her raise her 4 growing children. He said the teenage years of raising his nieces keeps him on his toes. In his free time he likes to spend time with his 2 dogs.
How Larry Is Viewed:
The administrative staff at Freedom said Larry is an exemplary employee. He always carries himself with such professionalism. He is always communicating to the office about clients' needs and concerns. His clients notice how professional he is as well. We are so happy to have him on the Freedom team. His passion and dedication when he cares for people shows.
Visit Freedom Home Care
Learn more about our services such as personalized elder care, certified caregivers, Alzheimer's care and in-home care services by visiting us or our website! Freedom Home Care is filled with the best employees that continuously go above and beyond every day. We are so fortunate to have had another amazing year with this staff. Check out our past blogs to learn more about some of our other heroes. And keep your eyes peeled for the amazing staff that will be Heroes of the Month next!