Our February Heroes of the Month have been chosen! Our caregivers and nurses really go above and beyond. While all Freedom Home Care staff members are heroes, this month we have picked Clarice and Keila! Learn more below:
Meet Clarice Johnson, LPN- Nurse of the Month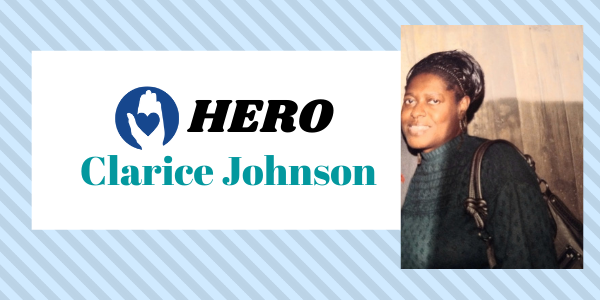 Congratulations to Clarice Johnson for being nominated as Nurse of the Month! Clarice has been in the health care field for over 30 years, starting at a young age when she became a CNA. Later on in life she went back to school to get her Associates Degree in Medical Laboratory Technology. Clarice has always been a hard worker. In fact, she was a Lab Tech and a CNA at the same time! As time went on, she wanted to further her education, so she decided to go to nursing school to become an LPN, balancing her studies with raising her family with her husband (she has one daughter and also helped raise her nieces and nephews). After she graduated nursing school, she put her degree to use at several care facilities and the Lake County Jail. In recent years, she wanted to help combat COVID, so she helped administer vaccines at local clinics. She believes that the health care field is very gratifying no matter what postilion you are in and each individual working in the health care industry plays an important role.
"I am so happy to nominate Clarice Johnson for Nurse of the Month! She has been part of the care team of a mutual client of ours for almost 7 months. She has been a consistent reliable member of the care team and was willing to pivot in her role between a care professional and a nurse when needed to meet the needs of the client. I would describe Clarice as caring, professional, flexible and communicative. These qualities are invaluable to me as a care manager to create a client/person focused team. Many thanks to Clarice Johnson and Freedom Home Care!"
-Melissa Nedwin, BSN, RN, CCM
Care Manager/Aging Life Care Professional
Senior Care Solutions Chicago
Meet Keila Diaz, Caregiver of the Month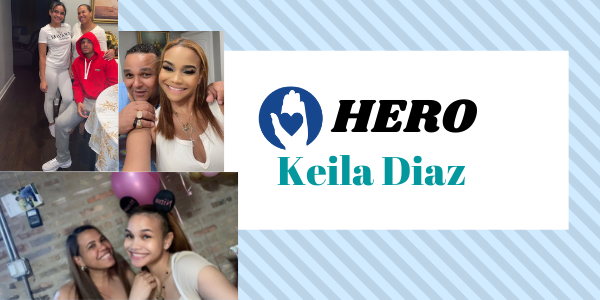 We are so excited to have Keila Diaz nominated as Caregiver of the Month! Keila has always had a passion for caring for others, which began at a young age when she would help with chores at her mother's daycare center making formula for the babies and assisting with changing diapers. She truly believes that everything you do has to come from the heart, because if it comes from the heart, it will be done right and the passion will come through (something she learned from her close family ties). For Keila, family is everything and nothing should come before family. They taught her to be patient with others and to realize that everyone moves at a different pace.
She is currently studying to receive her Bachelors degree in Business Administration with a minor in Physical Therapy. In her spare time, she enjoys cooking and taking her time preparing each dish. She said that she will never give up on her dreams because she still has a lot to accomplish. We have no doubt that she will achieve everything she wishes! Several families have had the pleasure of having Keila care for their loved ones. The families she works for often ask if she has extra hours. We're not surprised that they adore her. Her kindness and positivity have a great impact on our clients.
One local family said, "Keila is such a nice and kind person. She is friendly, caring and outgoing. My mother looks forward to seeing her and enjoys their time together." Knowing Keila, we completely understand why clients request her!
Visit Freedom Home Care
Learn more about our services such as personalized elder care, certified caregivers, Alzheimer's care and in-home care services by visiting us or our website! Freedom Home Care is filled with the best employees that continuously go above and beyond every day. We'll never have to worry about running out of heroes! Check out our full blog catalog to read up on other heroes or view any other blogs. See you next month for March's heroes!