Our staff and caregivers continued to impress in March! They work hard and enjoy what they do. We will always consider all Freedom Home Care staff members as heroes, but this month we are highlighting Jennifer and Young! Learn more below:
Meet Jennifer Burgess, Caregiver of the Month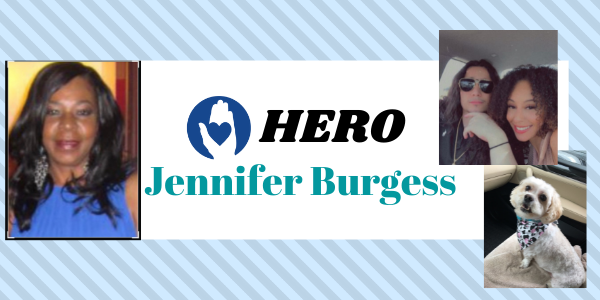 Freedom Home Care is excited to announce that Jennifer Burgess has been nominated as Caregiver of the Month! Jennifer has always had a passion for caring for others, which she says started at a young age with being the oldest and having five younger siblings! In addition to helping care for her brothers and sisters, Jennifer also worked as a babysitter for several years during middle and high school. Today, that love for caring for others continues as she is currently the Residential Director at a community with individuals who have intellectual disabilities. She has been working with this population for over 25 years, and is responsible for ensuring that they are supported and live in a safe environment.
On the weekends, she works for Freedom Home Care, and we are so fortunate to have her! One of her favorite things to do with her "Freedom" clients is to read to them. It gives her great joy to not only read to the elderly, but to hear their stories. She knows that it takes a special person to care for others, because it's not always easy. One of the things that is so special about Jennifer is her tremendous patience and her ability to stay calm and connected. She often asks herself how she would like to be treated if she relied on someone to take care of her, which helps her be a kind, giving, and attentive person to those she cares for. Jennifer recently graduated from Roosevelt University with a major in Psychology and a minor in Sociology. Having gone back to college as an adult made her appreciate having a college education and the hard work it takes to graduate! In her spare time, she enjoys walking, dining out, reading, watching movies, and spending time with her friends and family, including her daughter. She said that she really enjoys working for Freedom Home Care, as she has met so many wonderful clients. She says that she will continue to help people as long as she can, and for that, we are extremely grateful! Congratulations, Jennifer. You deserve this recognition and more!
"Jennifer is a true gem. She is a ray of sunshine and such a pleasure to have on our team. Whenever we place her on a case we know they will be well cared for."
-The staff at Freedom Home Care
Meet Young Lee, Caregiver of the Month!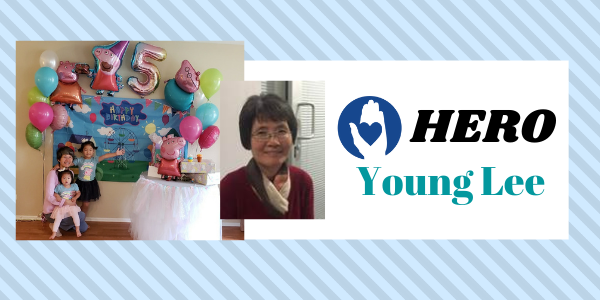 When Young Lee heard that she was nominated as Caregiver of the Month, she was so excited! Originally from South Korea, she got married in college and in 1981, she immigrated to the United States to live the American Dream. When she first came to the United States, it was a difficult adjustment and she really missed home. It was a challenge to learn the language, the customs and the differences in the cultures, but she persevered! She and her husband stayed in the U.S. had four children, who helped her adapt to her new home. Her husband became a pastor for a Korean church, and Young Lee spent a lot of time there helping her husband take care of the congregation. She then became a Sunday school teacher, a babysitter, and helped care for the elderly.
Young Lee soon realized how much she loved to help people. She felt it was so rewarding to assist others in need, so she decided to go back to school to become a CNA. Unfortunately, at the same time, her husband became ill. He was diagnosed with liver cancer, losing his battle and passing away in 2020. As hard as it was to lose her husband, she feels so lucky to have the support of her four amazing children and her three grandchildren, whom she spends quite a bit of time with.
Young Lee is so honored to be recognized as Caregiver of the Month, but the honor is ours! She is a pleasure to have on our team, and our clients absolutely adore her. She makes them feel loved and wants to ensure that they have the best quality of life. Congrats, Young Lee! You deserve this recognition!
Visit Freedom Home Care
Learn more about our services such as personalized elder care, certified caregivers, Alzheimer's care and in-home care services by visiting us or our website! Freedom Home Care is filled with the best employees that continuously go above and beyond every day. We'll never have to worry about running out of heroes! Check out our full blog catalog to read up on other heroes or view any other blogs. See you next month for April's heroes!