We're honoring more amazing Heroes of the Month this October. These caregivers have shown us all what dedication and compassion look like. They really care for their clients and what they do!
Freedom Home Care Hero: Joe Acido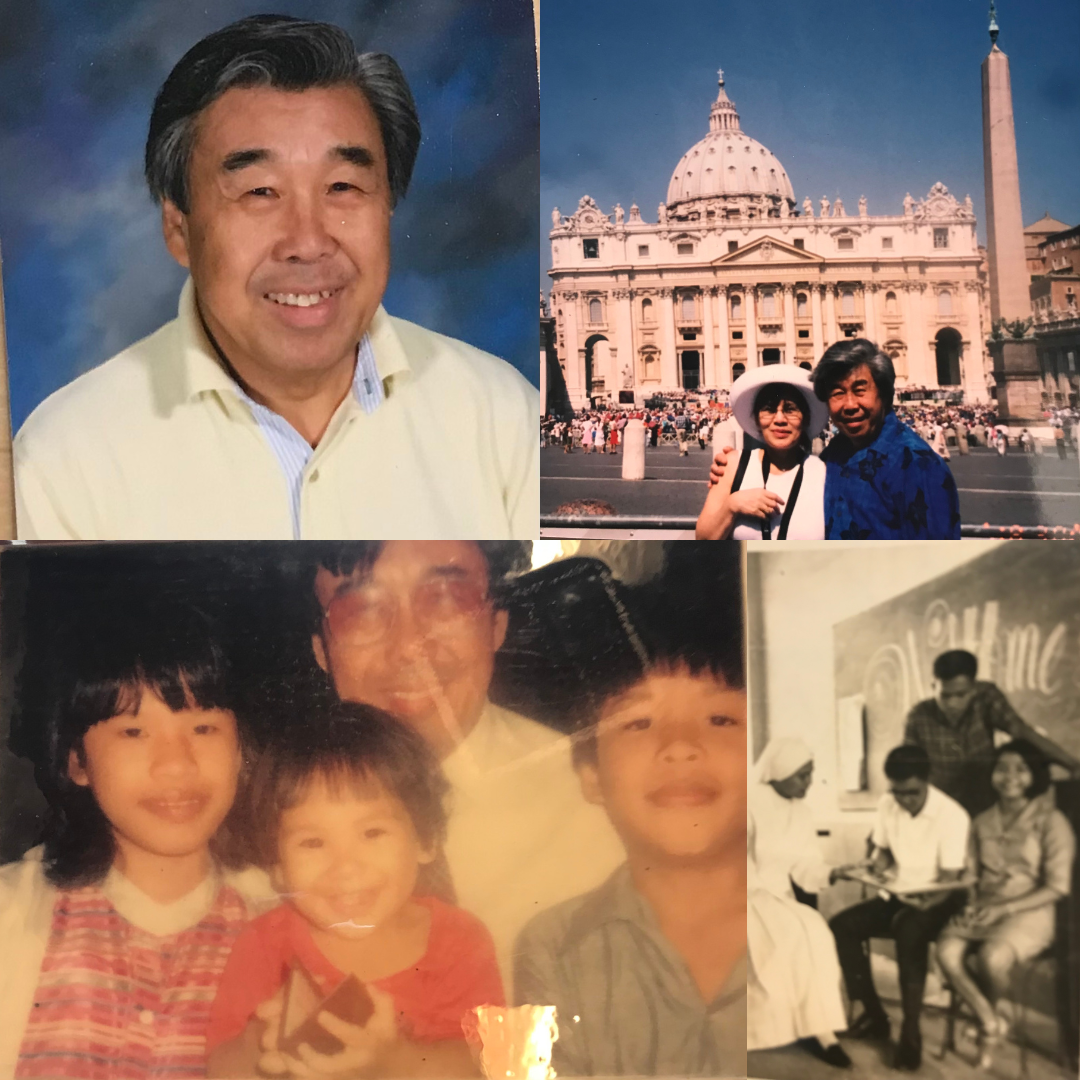 We are so excited to have one of our long time caregivers, Joe Acido, nominated as Hero of the Month! Born in the Philippines, Joe has been a Freedom Home Care caregiver since 2007. When he was 22 years old, he moved to Europe to study philosophy. He worked very hard in school and he graduated Summa cum Laude from the Georgian Pontifical University in Rome, Italy. Upon graduation, he went back to the Philippines and taught in several schools. After 27 years of teaching in the Philippines, Joe moved to the United States, where he worked as a teacher at Old St. Patrick School and Frances Xavier Warde School in Chicago. He loved teaching; enriching his students' lives and sharing his knowledge with them! He also loved learning himself, becoming fluent in several languages including Dutch, Italian, French, Spanish, Tagalog, English and the Philippines National Language.
When Joe made the decision to retire from teaching, he wanted to do something that would help others, specifically the elderly in need. He decided that working as a caregiver was what he wanted to do, and he's been doing it for 15 years! He loves helping his clients with their daily activities, being a friend and companion to them, and being there to help brighten their days. His clients love him and it's easy to see why! Joe is married to his wife and life partner, Nannette. Together they have three children (one daughter and two sons), along with three amazing grandchildren. In his spare time he loves to laugh and spend time with his wonderful family. He says that his family lights up his life! Joe is so grateful for the honor of Hero of the Month and enjoys being a member of the Freedom Home Care team. We are forever grateful that he chose us! His smile and laugh are infectious, filling the room with warmth and happiness. Like his clients, we feel lucky to have Joe in our lives! Congratulations Joe Acido!
Freedom Home Care Hero: Margaret Johnson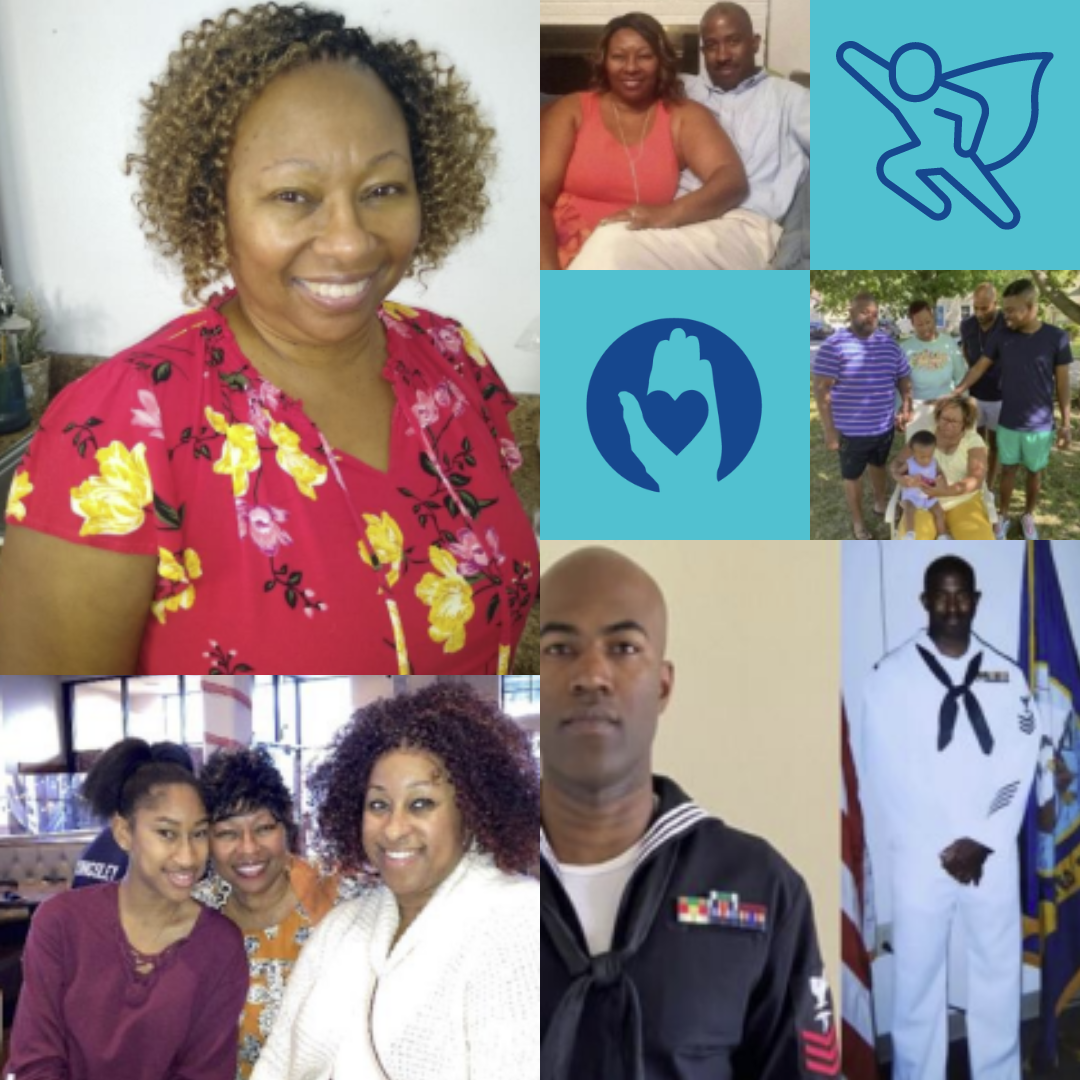 A true hero of Freedom Home Care is caregiver, Margaret Johnson! Margaret's love for caregiving began in 1993 when both of her elderly parents became ill. Due to the lack of caregivers, she and her husband made the decision to care for her parents while her husband served in the United States Navy. While taking care of her parents, she realized that other families were also suffering due to the lack of caregivers for their loved ones. When her parents passed away in December of 2000, she began traveling with her husband as he served in the Navy. In 2014, her mother-in-law became ill with Alzheimer's, so Margaret opened her home and cared for her until she passed away in 2016. It was then that she and her family realized they all had passion for caring for those in need. Margaret went to school to get her CNA certificate to broaden her knowledge. Not only does she work for Freedom Home Care, but so do her husband and children! In addition, her granddaughter is also currently working toward a certificate as a CNA.
Margaret married the love of her life 38 years ago. His name is Ret. Hospital Corpsman 1st Class Lynden Johnson. They have four wonderful children; Laniki, Donovan, Justin, and Hospital Corpsman 1st Class Evan Johnson. She has one beautiful granddaughter named Keanna. Two years ago, her family was fortunate enough to add foster son Noah Johnson to their family! Margaret has worked for Freedom Home Care for two years. She loves what she does! "If I didn't, I would not be in this field, because it's not for everyone," she said. "I have a passion for this type of work," she added. "Working as a caregiver has allowed me to learn how to love more and how to have more patience. I treat every client as if they are a member of my own family." Margaret is proud to be nominated as Employee of the Month. "I am grateful to God and am thankful to be a beacon of light for those who are in need." And, we are beyond grateful that she is part of Freedom Home Care! Her hard work and devotion to her clients is evident every single day.
"Thanks very much for the excellent and caring service you have provided for my wife. In particular, I wish to inform you that Margaret Johnson has been a wonder caregiver. She is competent, caring, joyful, reliable and helpful. It has been our pleasure having her as a guest in our home and we are grateful for her care."
-A Family Cared For
Freedom Provides Top Level Caregivers for Seniors at Home
Joe and Margaret are just two of our dedicated caregivers who serve clients across Chicago and the North Shore. If you are seeking caregivers for seniors at home, give us at call at (847) 433-5788.
Here is a link to our most recent newsletter in case you missed it: https://mailchi.mp/freedomhomecare/october-news-and-upcoming-events