We're honoring another amazing Hero of the Month this November. This caregiver has shown us all what dedication and compassion look like in the home care field. She really cares for her clients and what she does!
Freedom Home Care Hero: Nakala Griffin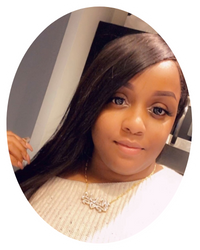 Please join us in congratulating Nakala Griffin, Freedom Home Care's Caregiver of the Month! As a young girl, Nakala always dreamed of being a chef. She absolutely loved to cook and enjoyed serving others her culinary creations. Unfortunately, her life was dramatically changed when she turned 13. That was the age when her mom passed away after being diagnosed with cancer. It was young Nakala who took on the role of caretaker, being by her mother's side through all of the ups and downs that came with the illness. Doing so changed her outlook on life. She quickly realized that time is precious, so we must live our lives with as much love, compassion and empathy as possible. As hard as being her mom's caregiver was, it taught Nakala that we always need to provide people with kindness and dignity, but especially in their dying days. Even in the hardest of times, Nakala believes that laughter, fun and finding joy are the best medicine.
After experiencing the profound loss of her mother, Nakala made the decision to spend her life bringing joy and happiness to people in need and began caregiving. And, we are so grateful that she did! Nakala loves her work and her clients adore her. In everything she does for them, her clients know how much she cares. Her heart is so full of joy and her eyes sparkle when she is helping others! She is honored to be named Caregiver of the Month, but we are even more honored and proud to have her on our team. Nakala deserves this recognition and more! Thank you, Nakala!
Freedom Provides Top Level Caregivers for Seniors at Home
Nakala is just one of our dedicated caregivers who serve clients across Chicago and the North Shore. If you are seeking caregivers for seniors at home, give us at call at (847) 433-5788.