Mr. Rosenberg worked as a pharmacist but his real passion lied with trains. It began when he was young and his father who worked for the railroad company got him into the hobby.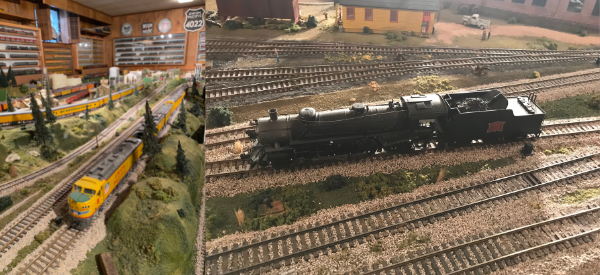 Richard's current collection has been over 37 years in the making. His newest track that covers the whole basement has been a 10 year project. Most of it took a year and a half and he has been adding to it since. These trains are brass and painted, they are top quality. When it comes to choosing out the trains, he does a lot of research. He finds majority of his additions from local shops around Chicago and Milwaukee.

We Love Our Clients
At Freedom Home Care, we absolutely love getting the chance to talk to our clients like this. Anyone can contact us with anything they'd like to ask or share. Richard has one of the most amazing collections we have ever witnessed. It's always great to hear what Freedom Home Care clients do for fun and what's important to them. Thank you Richard, for your time and showing us your trains. Full steam ahead!